Scarlett Restaurant
Establishment and food at 34 Harrington Street, The Rocks, NSW 2000, Australia. Here you will find detailed information about Scarlett Restaurant: address, phone, fax, opening hours, customer reviews, photos, directions and more.
Opening hours
| | |
| --- | --- |
| Sunday | 10:00am — 09:00pm |
| Monday | 10:00am — 09:00pm |
| Tuesday | 10:00am — 09:00pm |
| Wednesday | 10:00am — 09:00pm |
| Thursday | 10:00am — 09:00pm |
| Friday | 10:00am — 09:00pm |
| Saturday | 10:00am — 09:00pm |
Rating
4 /5
Based on 1 reviews
Photos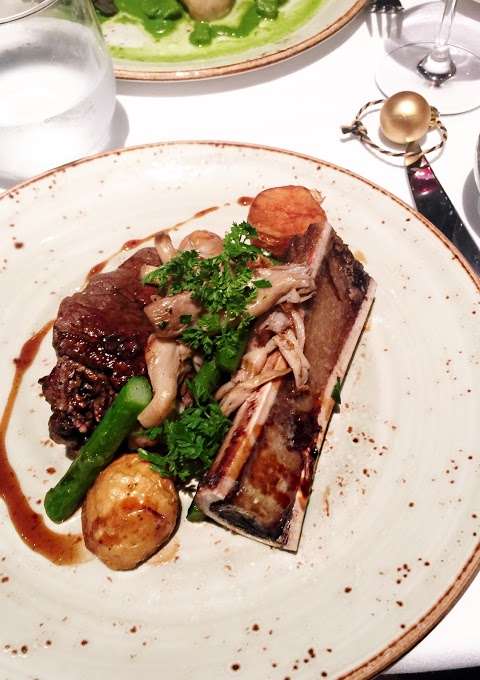 Reviews of Scarlett Restaurant
Calvin Cheung Added October 09, 2017

★ ★ ★ ★ ☆

A pleasant fine-dining experience. Overall the food was a bit hit-and-miss (for example, the duck main had delicious miso corn but the crepe added nothing to the dish). The prawn and lobster raviolo was by far the standout dish, combining theatre (small pieces of dry ice were hidden beneath the mound of shellfish to create a magical swirl of smoke when the warm kombu broth was poured on top of it) with impeccable flavour (the sweetness of the shellfish was beautifully accentuated by the intense saltiness of the broth). Be sure to order this dish if it's available. Although the service wasn't as warm or professional as it could be, it was fine and certainly nothing went wrong. Tucked away in a chic hotel along a less well-trodden part of The Rocks, Scarlett offers a fun and less obvious date night option.
Share this page
Additional actions
Today's weather in The Rocks NSW
07:00
19 ℃ 1014 hPa 87 % 2 m/s 10:00
21 ℃ 1014 hPa 78 % 4 m/s 13:00
22 ℃ 1015 hPa 78 % 7 m/s 16:00
20 ℃ 1015 hPa 90 % 6 m/s 19:00
20 ℃ 1015 hPa 92 % 4 m/s 22:00
19 ℃ 1015 hPa 93 % 3 m/s